Need help making your listings stand out in a crowd?
SPECIAL COVID-19 CONSIDERATIONS:
To view our full catalog and make purchases, please call Membership Support for arrangements:
PRO Office, Clearwater: (727) 347-7655
CPRO Office, Lutz: (813) 948-6966
The full catalog, including pricing and up-to-date products, can be viewed in person at our PRO (Clearwater) and CPAR (Lutz) locations. Items may be purchased between 8:30 am and 4:30 pm, Monday through Friday.
NEW! Pick up your orders 24/7
Now when you order a store item over the phone, a Member Liaison will tell you the number of the locker that your item(s) will be in.
Simply use your Supra eKEY to open the locker's keybox to grab the key and open the locker. You can pick up your purchased items at either PRO or CPRO locations - both offices have lockers!
Prices quoted are for members only. Subject to change. The items pictured below represent the typical items we carry. Actual stock may vary.
NEW!
REALTOR®-branded Face Masks - White and Black
We now have the popular REALTOR® face masks for sale, courtesy of the Pinellas REALTOR® Organization (PRO) Foundation. Purchased masks will be mailed within 5 business days. Mask proceeds will go back into the PRO Foundation. Learn more about the
PRO Foundation here.
Individual = $10.00 ea.
10 Masks = $80.00
25 Masks = $175.00
50 Masks = $250.00

NEW!
Social Distance / Mask Sign
NEW!
Door Tags - 3"x 8" - Face Masks
NEW!
Door Tags - 3"x 8" - Surveillance
Contains:
7 straws, 7 holders, 7 wire stands, and 7 balloons
NEW!
Magnetic Realtor Sign - 5 ½" x 5"
NEW!
Extra Large Open House Sign
22" x 31"
Riders - 4 3/4" x 18 1/8"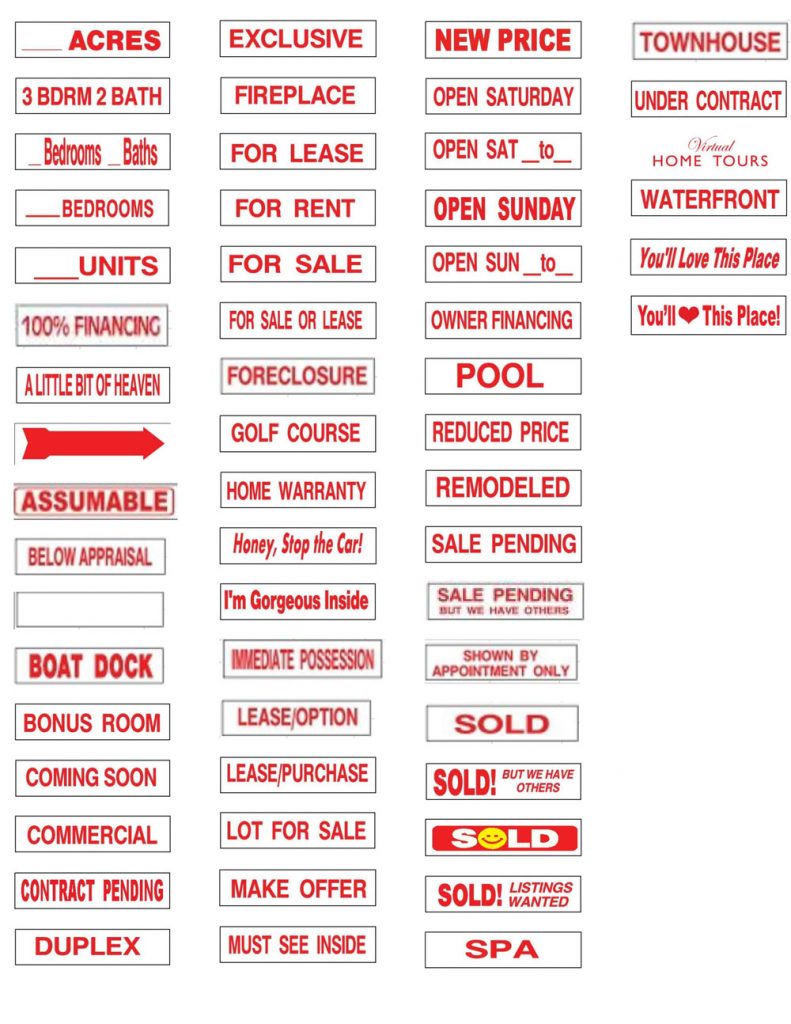 Open House Balloons - 5 Pack
Open House Registry - Spiral
Logo Lapel - Pin or Magnetic
Sold Sticker - Removable/Reusable