Need help making your listings stand out in a crowd?
The items pictured below represent the typical items we carry. Actual stock may vary.
SPECIAL COVID-19 CONSIDERATIONS:
To view our full catalog and make purchases, please call Membership Support for arrangements:
PRO Office, Clearwater: (727) 347-7655
CPRO Office, Lutz: (813) 948-6966
The full catalog, including pricing and up-to-date products, can be viewed in person at our PRO (Clearwater) and CPAR (Lutz) locations. Items may be purchased between 8:30 am and 4:30 pm, Monday through Friday.
NEW!
REALTOR®-branded Face Masks - White and Black
We now have the popular REALTOR® face masks for sale, courtesy of the Pinellas REALTOR® Organization (PRO) Foundation. Purchased masks will be mailed within 5 business days. Mask proceeds will go back into the PRO Foundation. Learn more about the
PRO Foundation here.
Individual = $10.00 ea.
10 Masks = $80.00
25 Masks = $175.00
50 Masks = $250.00

NEW!
Social Distance / Mask Sign
NEW!
Door Tags - 3"x 8" - Face Masks
NEW!
Door Tags - 3"x 8" - Surveillance
NEW!
Balloon Kit - Contains:
7 straws, 7 holders, 7 wire stands, and 7 balloons
NEW!
Magnetic Realtor Sign - 5 ½" x 5"
NEW!
Extra Large Open House Sign
22" x 31"
Riders - 4 3/4" x 18 1/8"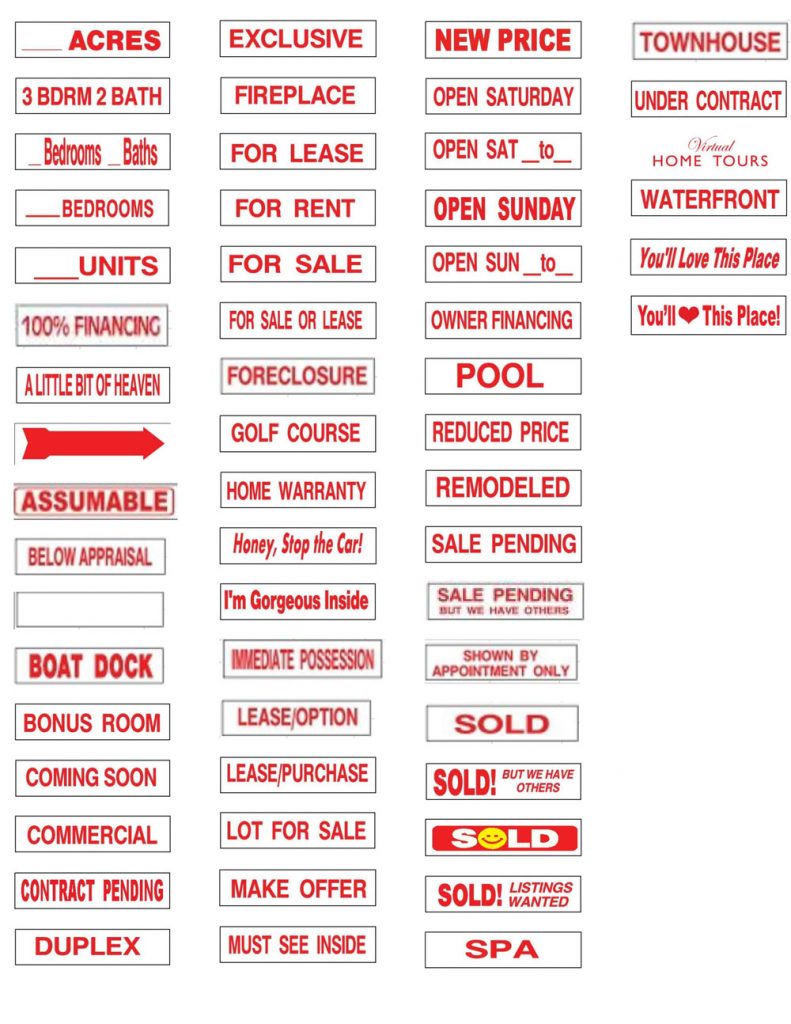 Open House Balloons - 5 Pack
Open House Registry - Binder or Spiral
Logo Lapel - Pin or Magnetic
Sold Sticker - Removable/Reusable